The "lumber" trade of the United States and Canada is a specialised industry standing almost alone among the commercial enterprises of the world, and it has created a need for, and obtained, a specialised plant for its successful operation. Tree-felling and timber-sawing are responsible for the production of machinery of remarkable efficiencey, but in between these two processes there is a requirement which is filled by the "Shay" geared locomotive, a machine peculiarly adapted for use on rough and ready tracks of timber or iron. *** DO NOT COPY **** Violators will be prosecuted! gearedsteam.com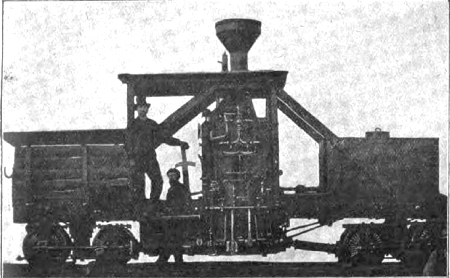 FIG. 1. - THE FIRST "SHAY" PATENT GEARED LOCOMOTIVE, BUILT 1880.

The first "Shay" geared locomotive was built by the Lima Locomotive and Machine Co. of Lima, Ohio, U.S.A., no further back than 1880, to the designs of a practical lumberman, Mr. Ephraim Shay, and it is illustrated in Fig. 1. As can be seen, the design was exceedingly crude, and the engine was full of defects, but it was gradually modified into a machine of sufficient capacity and adaptability to be the pioneer of a new system of transporting timber, and a process of evolution brought about the more perfect geared locomotives of to-day, of which some hundreds are now in service in various parts of the world. *** DO NOT COPY **** Violators will be prosecuted! gearedsteam.com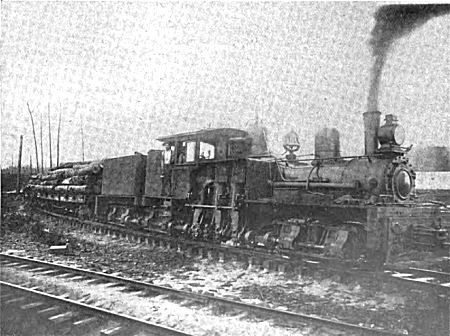 FIG. 2. - A MODERN "SHAY" GEARED LOCOMOTIVE FOR A LOGGING RAILROAD.
The principle of the "Shay" geared locomotive was described in our issue of August 15th, 1904. We are able to show here some typical illustrations of Shay geared locomotives at work. Fig. 2 is an example of a modern "Shay" geared locomotive and tender.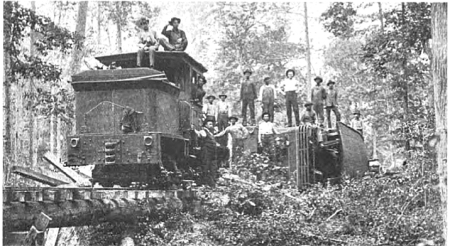 FIG. 3. - A "SHAY" LOCOMOTIVE THAT JUMPED THE TRACK.
Fig. 3 shows one of the chances to which logging locomotives are subject. The capsized engine, a 32-ton "Shay", was running over switches of 20-lb. steel on a logging road in Texas, when it jumped the track and lay over on its side, fortunately just before reaching the timber bridge visible in the foreground. It is interesting to note that when the engine was replaced on the track, it was found to be undamaged in any vital particular, and it was at once filled up with water, fired up and put to work again -- a marvellous testimony to the strength and durability of these wonderful locomotives, and an evidence of their peculiar fitness for rough and tumble work such as they are built for.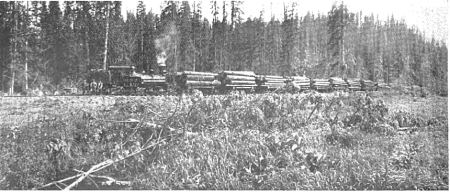 FIG. 4. - A 37-TON "SHAY" LOCOMOTIVE HAULING LUMBER IN IDAHO.
Fig. 4 shows a more usual scene, a 37-ton Shay hauling a heavy load of timber on a lumber estate in Idaho. These picturesque views are eloquent witness to the utility of the geared locomotive in virgin country where economy in track-making is of prime importance, while their employment under other conditions shows them to be of all round capability.
________________________________________________